Welcome to the IEA Podcast. The Institute of Economic Affairs is the UK's original free market think tank, founded in 1955. Our mission is to improve understanding of the fundamental institutions of a free society by analysing and expounding the role of markets in solving economic and social problems. Given the current economic challenges facing Britain and the wider global environment, it is more vital than ever that we promote the intellectual case for a free economy, low taxes, freedom in education, health and welfare and lower levels of regulation. We hope you enjoy listening!
Episodes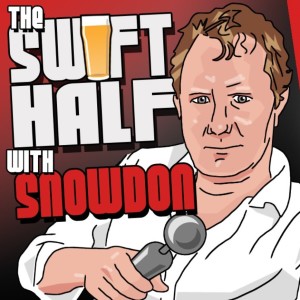 Monday Jun 13, 2022
Monday Jun 13, 2022
This episode was recorded on 27th May 2022
The Swift Half with Snowdon is originally featured as a video on the IEA YouTube Channel. 
With inflation at 9%, the highest it has been for 40 years, many of us are understandably worried about a tough year ahead. However, while we know that inflation is rising, the causes of it are not always clear. 
In this episode of the Swift Half with Snowdon, Christopher Snowdon, IEA Head of Lifestyle Economics, sits down with Julian Jessop, Independent economist and former Chief Economist at the IEA, to discuss inflation and why it is rising.
FOLLOW US:
TWITTER - https://twitter.com/iealondon​​ 
INSTAGRAM - https://www.instagram.com/ieauk/​​ 
FACEBOOK - https://www.facebook.com/ieauk​​ 
WEBSITE - https://iea.org.uk/